"Take Home Your Wonderful Photos, Your Memories and Leave Nothing But Your Tracks"








Stockton Sand Dunes – Worimi Conservation Lands – Tomaree
Blue Mountains – Barrington Tops
Owner Operator, Port Stephens Local Knowledge, Bruce and Nicole will be your guide on every tour!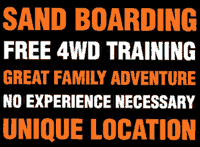 The most common thing we hear from our customers at the end of their tour is "We would never have done that without Tag-along Tours, this is the best value for money we have had on our holidays".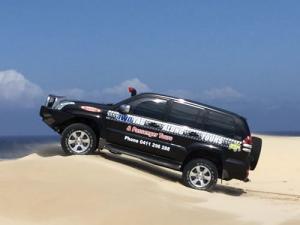 Come and experience the beauty of Stockton Sand Dunes and Tomaree National park near Port Stephens, NSW Australia. You can bring your own 4 Wheel Drive and tag along with our experienced guide or if you don't have a 4 Wheel Drive we have passenger tours available.
Tag-Along and Guided Tours operate 7 days a week!
Owner Operator.
We look after you from start to finish and we always have a good time and you will too.
Quality Tours! Not the biggest but THE BEST Personalised 4WD Tours.
All prices include National Park fees.
Location and Terrain consultants, Film shoots
Book Now For Your Tag-Along Tour with FREE 4wd Training, 4WD Guided Tour on Stockton Sand Dunes or the Bush Beach & Dunes Tour.
Customised Private Charter available
Next Blue Mountains Weekend Tours 4th 5th 6th November 2022

Next Barrington Tops weekend May 2022
We now offer a Blue Mountains 4 wheel drive weekend tour. and Barrington Tops Family 4wd Adventure Weekends. You will experience The Blue Mountains and Barrington Tops at their best! 4 wheel driving, sightseeing and accommodation all in the one package.
PLEASE NOTE: We do not hire 4 Wheel Drive Vehicles but we can provide guided tours in our own 4 Wheel Drive.
Book your 4wd tour today by contacting us here.
Share The 4 Wheel Drive Experience!