The Summer school holidays are here ! come visit us, have a blast playing on the largest Sand Dunes in the southern hemisphere.
Let us show you what the fuss is all about.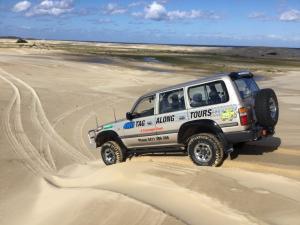 Feel the wind in your hair and check out the magnificent views as you Sandboard down one of our slopes.